Get Ready to Wake Up Your Playing!


Learning triad and chord inversions will open up your playing in ways few other skills can.

By the end of the course you will be playing triads and inversions all over the fretboard creating better rhythm parts and adding incredible lines to your solos!

We will break it all down so you can add it to your playing quickly! 

Playing Horizontally, Vertically, Diagonally, In Solos, in Rhythm parts.. it's all here!
In the Inversions Workout you will learn:
✅ Chord Inversions and Triads
✅ Horizontal Inversions
✅ How to Combine Triads Across the Neck
✅ How to Create Exciting Chord Progressions
✅ How to use These New Skills to Create Melodic Solos!
✅ 7 Backing Tracks to Slowly Build up Your Skills and Fluency!



The course includes:
🎸 Over 20 Powerful Triad and Inversion Lessons
🎸 Tactics to Use Triads Across the Fretboard
🎸 Step-By-Step Video Lessons
🎸 Downloadable TABs
🎸 Downloadable Backing Tracks
🎸 Guitar Pro Files


🚨 BONUS!
You know I could not stop there... I'm including a special bonus when you buy the course!

Access to my Live Triads and Inversions Clinic with BONUS TABs. You will get a direct link to join me live during the clinic!!!

🚨 Check Out One of the Lessons! 🚨

Take a Look Inside the Course
(Click the arrow below to expand)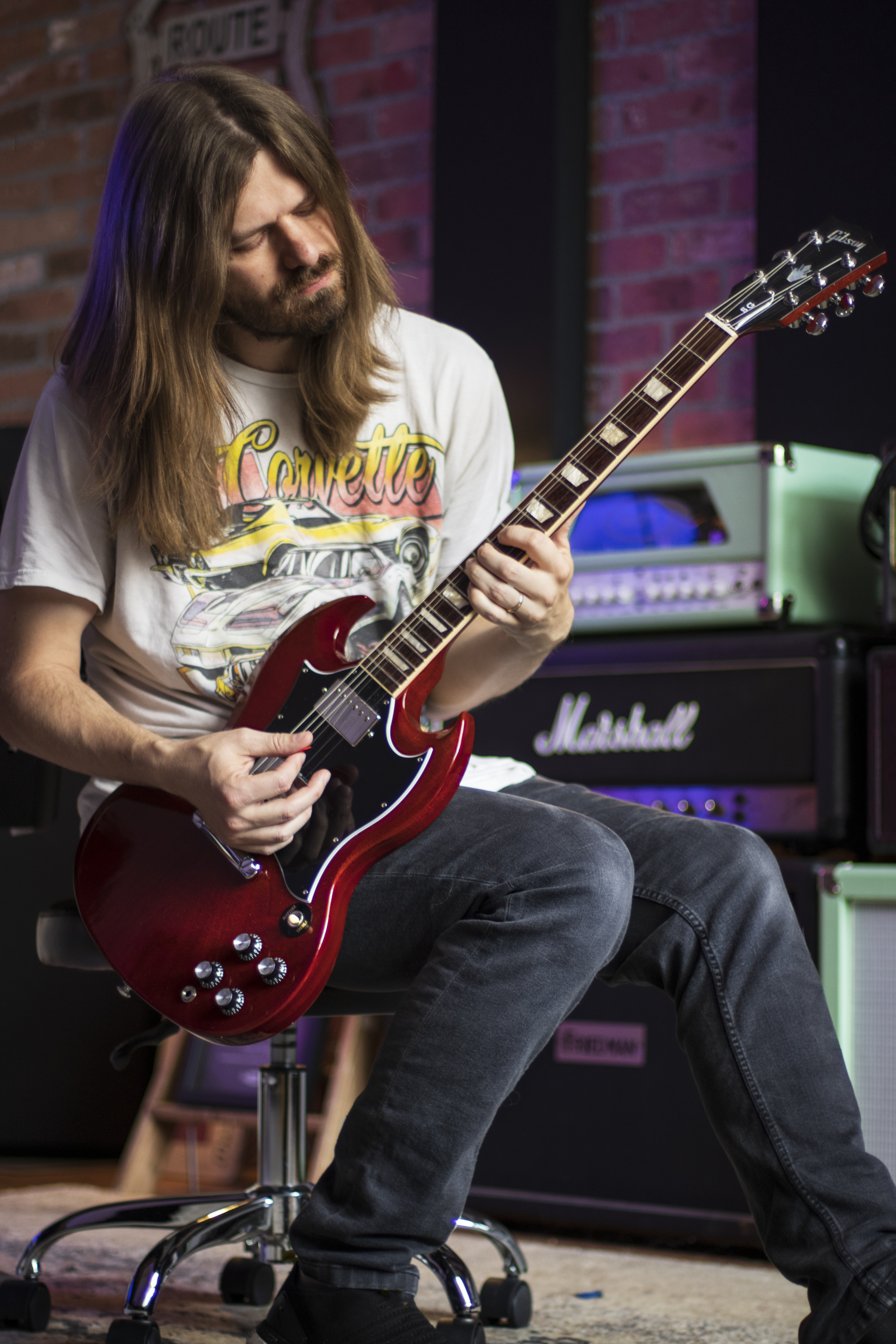 Get Ready toOpen Up Your Playing!

✅ Focused, Easy to Understand
& Impactful Lessons
✅ Downloadable TABs
✅ Downloadable Jam Tracks
✅ Full Lifetime access
✅ Take it with you using the
Teachable mobile app!